How To Compete In Minor League Pickleball: A Comprehensive Guide
DUPR Your Way Into The Majors
TUNDRA ORIGINALS
July 25 2023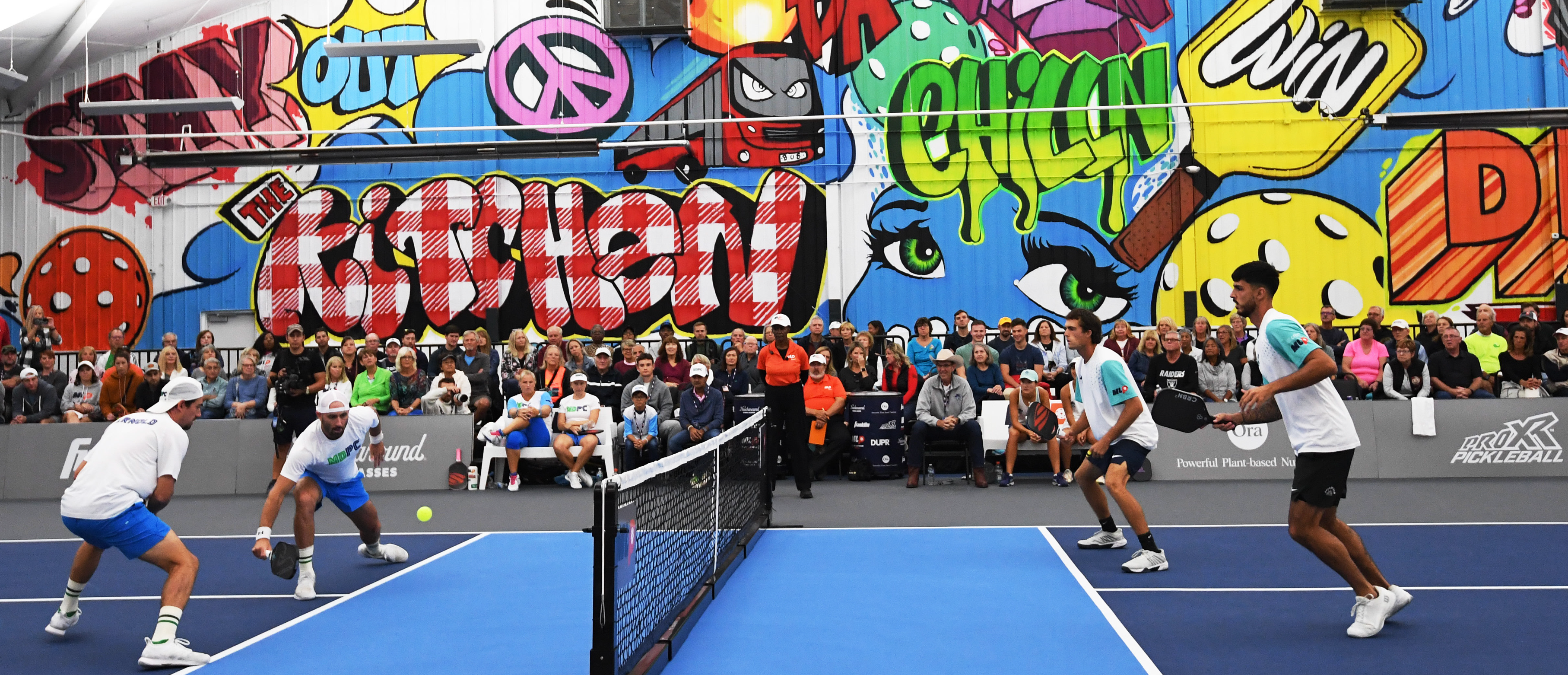 If you've got your sights set on competing in Minor League Pickleball, you've likely noticed there's a lot to wrap your head around as an entry-level player. Since the sport still fresh to the majority of players, there are a few rules and guidelines that can seem puzzling if you're not yet fluent with all of them.
Given the growing interest in this sport, an array of events, camps, leagues, and brands have sprung up to cater to fastest growing sport and its players. Thanks to Minor League Pickleball, everyday folk with schoolyard chops are turning into seasoned vets on the court. This paves the way for budding players aiming for recognition and the chance of getting picked up by the major leagues.
Luckily, we've crafted this comprehensive guide that'll help you navigate the ins and outs of Minor League Pickleball, pickleball rating systems, self rating, and more.
Dipping Your Toes into Minor League Pickleball

Signing up as a member of the NPA is a crucial first step into minor league pickleball tournaments. This gives you access to a variety of events, tournaments, players, and coaches who can guide you towards a minor league career.
To get your foot in the door of Minor League Pickleball, here's what you need to do:
Find a partner and compete at locally recognized events and matches.

Boost your combined DUPR score to meet Minor League Pickleball requirements.

Get drafted by a team owner.

Practice, compete, repeat!
Understanding the DUPR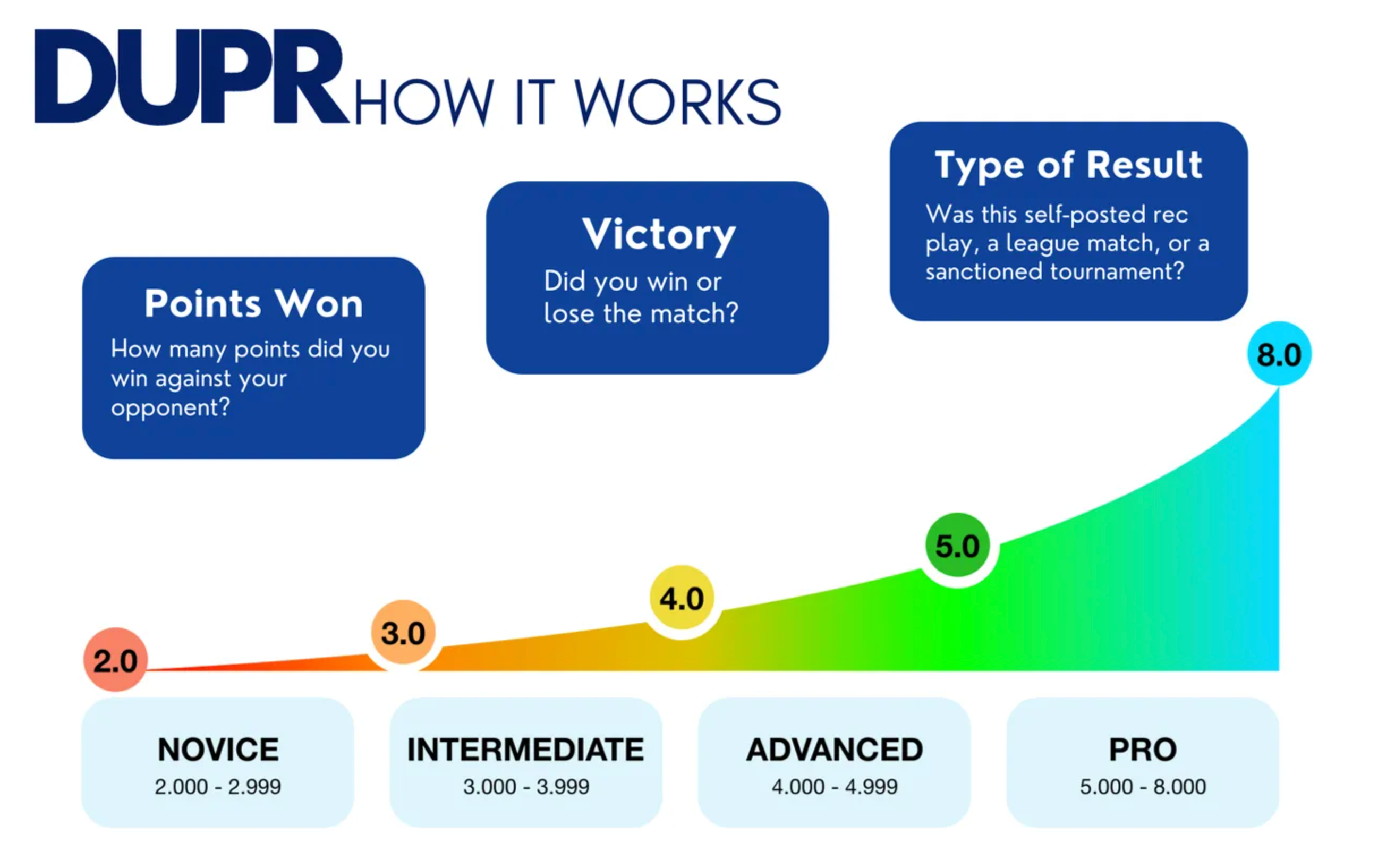 Minor League Pickleball hosts varying divisions based on combined point rankings, which is measured by a DUPR, or Dynamic Universal Pickleball Rating. All players earn a ranking between 2.00 and 8.00, depending on match results. You only need to have one match under your belt in order to have a DUPR number, but the more matches you play, the more accurate your DUPR will be.
Your DUPR rating score is calculated using three factors for consideration:
Points Won: How many points did you win?

Victory: Did you win or lose the match?

Type of Result: Was the match a self-posted rec play score, a league match, unsanctioned tournament, or a sanctioned tournament result?
Once you've acquired your skill level and DUPR rating, you need to regularly compete. And the best way to acquire experience is by joining a league.
Joining a Pickleball League
A league is a great way to play in "official" matches and help legitimize your ranking. They offer a level of organization that is structured for groups of pickleball players to participate in matches over a set period. A pickleball league could range from a local community league with players of all levels, to professional leagues that feature the highest caliber of players.
Leagues typically follow a structured format, with players or teams competing against one another in matches scheduled throughout a season. Points are usually awarded based on performance and results, with a winner or winning team crowned at the end of the season based on accumulated points or playoff results.
Leagues provide an excellent platform for players to regularly compete in a structured environment, improve their skills, and socialize with other pickleball enthusiasts. They can cater to various skill levels, from beginners to advanced players, and sometimes they're divided into divisions or tiers to ensure fair and balanced competition. Some leagues have coaches to help guide and develop players, and they might host tournaments that provide players the opportunity to showcase their skills in a more competitive setting.
The Perks of Minor League Pickleball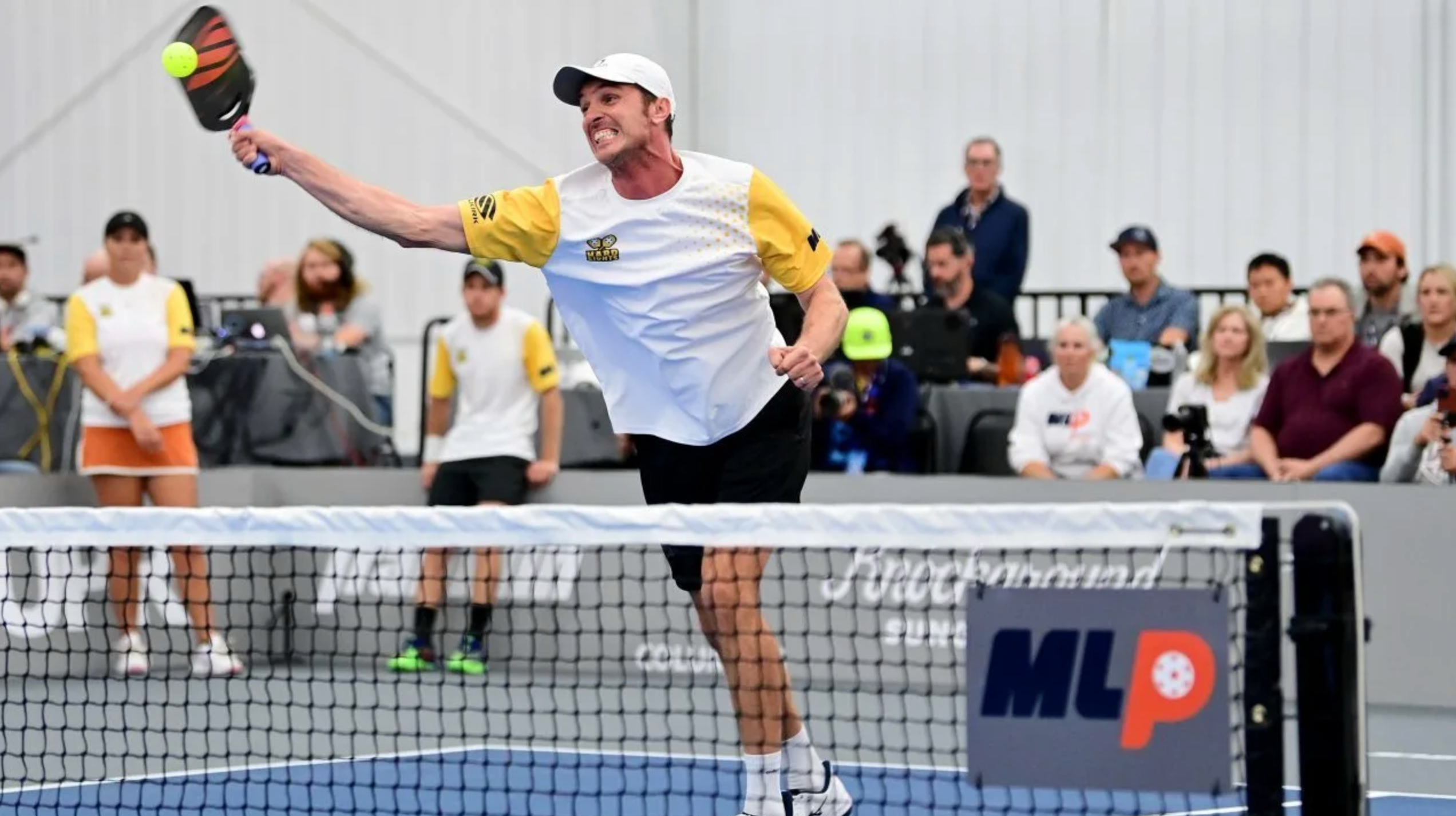 Tournament Prize Money
While MiLP's prize pools for tournaments and events might not rival those of the MLP, they can still be quite lucrative. For context, the 2023 PPA Tour announced a staggering $5.5 million prize pool in a recent press release. The average PPA pro took home $96K in tour winnings during 2022, not including endorsements. Even a fraction of these earnings would be enticing to any minor league player.
Rising Star in an Ascending Sport
Pickleball is still in the early stages of its journey as a sport, and now is the perfect window of opportunity to make your mark in history. Think Tony Hawk and skateboarding, or Michael Jordan and basketball. Since the game is still relatively young, every player has the potential to stand out and carve a name for themselves.

Gateway to the Professional League
The MiLP provides an excellent platform to get your name out there and feed into professional tours and the major league. It equips you with the proven experience necessary to transition from an amateur or part-time pickleball enthusiast to a professional athlete.

Endorsement Deals
Successful participation in pickleball tournaments might get you some fans. As you garner a following, brands may approach you to promote their gear both online and offline. Although the sport hasn't yet attained Super Bowl-level audiences, the demand is more than sufficient to warrant an endorsement deal.

Rubbing Shoulders with Exceptional Teammates and Rivals
What's truly astonishing is the opportunity to play alongside exceptional players. While you might be phenomenal already, there's always room for improvement, and there will always be someone better than you. And that's perfectly fine! Being part of the minor league offers you exposure to players from diverse backgrounds. There's no better way to connect with private coaches and enhance your gameplay skills and capabilities.
The Road Ahead for Minor League Pickleball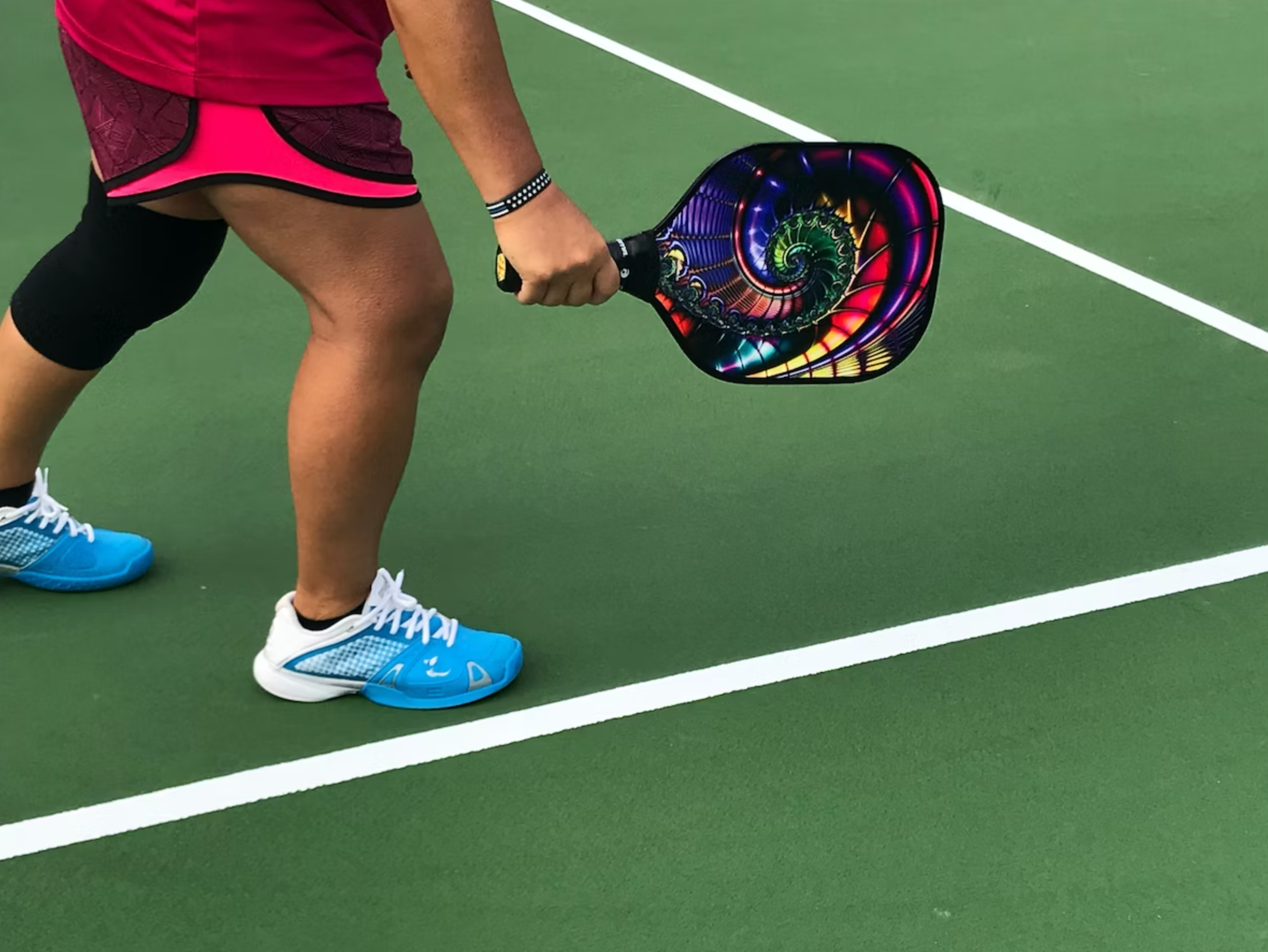 With podcasts, magazines, and social media traction, it's safe to expect that pickleball's recognition will only continue to grow – live broadcasts of games are now available online and across various ESPN platforms. In the coming years, we expect to see the sport carve out its own niche market and garner respect from other sports leaders.
In Conclusion
Pickleball's distinctive strategies and playability are what make it a universally cherished sport. As pickleball transitions from a novelty to a staple of pro sports, the opportunities to partake in the minor league are bound to become a part of the mainstream.
Now, let's find a teammate and get that ranking up!​