Pickleball Court Dimensions and the Charm of the Pickleball Court
Falling in Love with the Game
Have you ever experienced a love so profound that even the air around you seems charged with a newfound hunger for life? If you have, then you'll resonate with the thousands that have found themselves enamored on the sidelines of a pickleball court, witnessing the historical birth of a recreational phenomenon. Here's everything you need to know about pickleball court dimensions and the game's electrifying charm.
Born from the carefree spirit of the summer of 1965, pickleball has grown exponentially ever since, proving that sports are best presented in a playing field that welcomes everyone, regardless of age or skill. And it's all about that rectangular wonder of a playing field - the pickleball court. Compared its cousins – the tennis court, the badminton court – the humble pickleball court measures 20 x 44 feet for both singles and doubles, proving that less is truly more.
Unpacking the Romance: Pickleball Court Dimensions
The dimensions of the playing area on a pickleball court are a dance between the simple and the complex. If you've ever seen a freshly chalked pickleball court, it's akin to the first flush of romance, its playing surface holding promise and possibility within every every line and mark. At its heart lies the 7-foot non-volley zone, fondly referred to as the "kitchen," a term born of camaraderie and good old-fashioned humor, just like the sport itself. Contrast this to the formality of the "service box" in tennis, and you'll sense the wonderful levity of pickleball, the game that has taken the world by storm.
Photo Credit: Pickleball Rule Book | US Bainbridge
Setting up your court is like setting the stage for a love story to unfold. It's a delightful blend of care and precision with a pinch of excitement. The official pickleball court size measures 20 feet wide by 44 feet, and is less than half of a tennis court, allowing the game to adapt to both backyards and city parks alike. Every nook and cranny can be transformed into a playground. The magic of the game is that it's accessible to everyone.
Tracing the Lines of Legacy
Let's not overlook the fact that our darling game owes its lineage to some familiar faces. Badminton, tennis, and table tennis lent their genes to create the perfect hybrid that pickleball is today. In comparison to a standard NBA basketball court, which stretches 94 feet long by 50 feet, pickleball's smaller dimensions have cultivated an intimate and engaging play environment.
This intimacy is no accident. In fact, it's part of the sport's origin, a product of three fathers' love for their kids, keen to create a game that blended fun with athleticism. Pickleball court size dimensions are a tribute to those shared summer afternoons and the ingenuity that brought the game to life.
"No fair tennis without a net!" A game of pickleball is like witnessing a symphony unfold in real time, the ball bouncing in marked boundaries in perfect harmony – a dance of precision and spontaneity. The deceptively simple dimensions of a pickleball court are testament to the unique spirit of this game, serving up enthusiasm on a platter, as easy to set up as it is to enjoy.
Setting Up Your Own Pickleball Court
If the irresistible charm of pickleball court dimensions has swept you off your feet, and you yearn to set up your own love affair with the game, here's a gentle guide to get you started.
First, you need to mark out the pickleball lines for a 20 by 44-foot rectangle. Within this, sketch two 15 by 20-foot service boxes on either side of a 7-foot non-volley zone, the infamous 'kitchen'. The net, an inseparable part of the court's charm, stands 36 inches on either side of the court sidelines, and bows slightly to 34 inches in the center.
Feel your heart flutter yet? That's the magic of the game.
But wait until you've experienced the adrenaline rush of a good volley, or the intoxicating joy of a winning shot – all within the embrace of those genius dimensions that were conceived to create a game of love and joy, only growing more fervent with time, much like those deep-seated feelings you harbor for that special someone...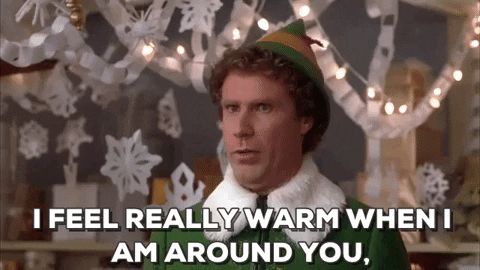 Now, to truly make the pickleball court your own, it's important to remember the golden rule of any great love story - individuality. Pickleball courts, much like tennis courts, have their own unique character and charm. From the suburban backyard to the sandy beach, from the heart of the bustling city to the peace of the countryside, pickleball courts have bloomed everywhere.
Take the love you've developed for the game and imprint it onto the space you've chosen. Mark out your court with affection, following the guidelines of pickleball court dimensions like a love letter written in chalk and string. Bask in the joy of every point played and every match won. This court – this game – is yours.
Just like in 1965, when the game was born out of love, care, and a dash of boredom – pickleball today has managed to capture scores of new hearts, fostering a sense of community, sportsmanship, and a passion for the game.
If you're yearning to set your heart aflutter and your spirit ablaze, consider this as your invitation to the thrilling world of pickleball. The dimensions of a pickleball court are not just marks on the ground. They are invitations to join a vibrant community, to create lasting memories, and to fall head over heels in love with a game that knows no boundaries.
So, tie up your laces, pick up your paddle, and step onto the court. Because once you embrace the spirit of pickleball, there's no turning back. It's akin to finding your soulmate – that elusive spark that sets your world alight. You'll soon realize that there's no joy quite like the thrill of a well-played game of pickleball. If it can happen anywhere, it can happen in the delightful, welcoming space of a pickleball court.