Pickleball Scheduler: Your Key to Organized Play
A Guide to the Best Pickleball Scheduling Apps & Websites
TUNDRA ORIGINALS
July 31 2023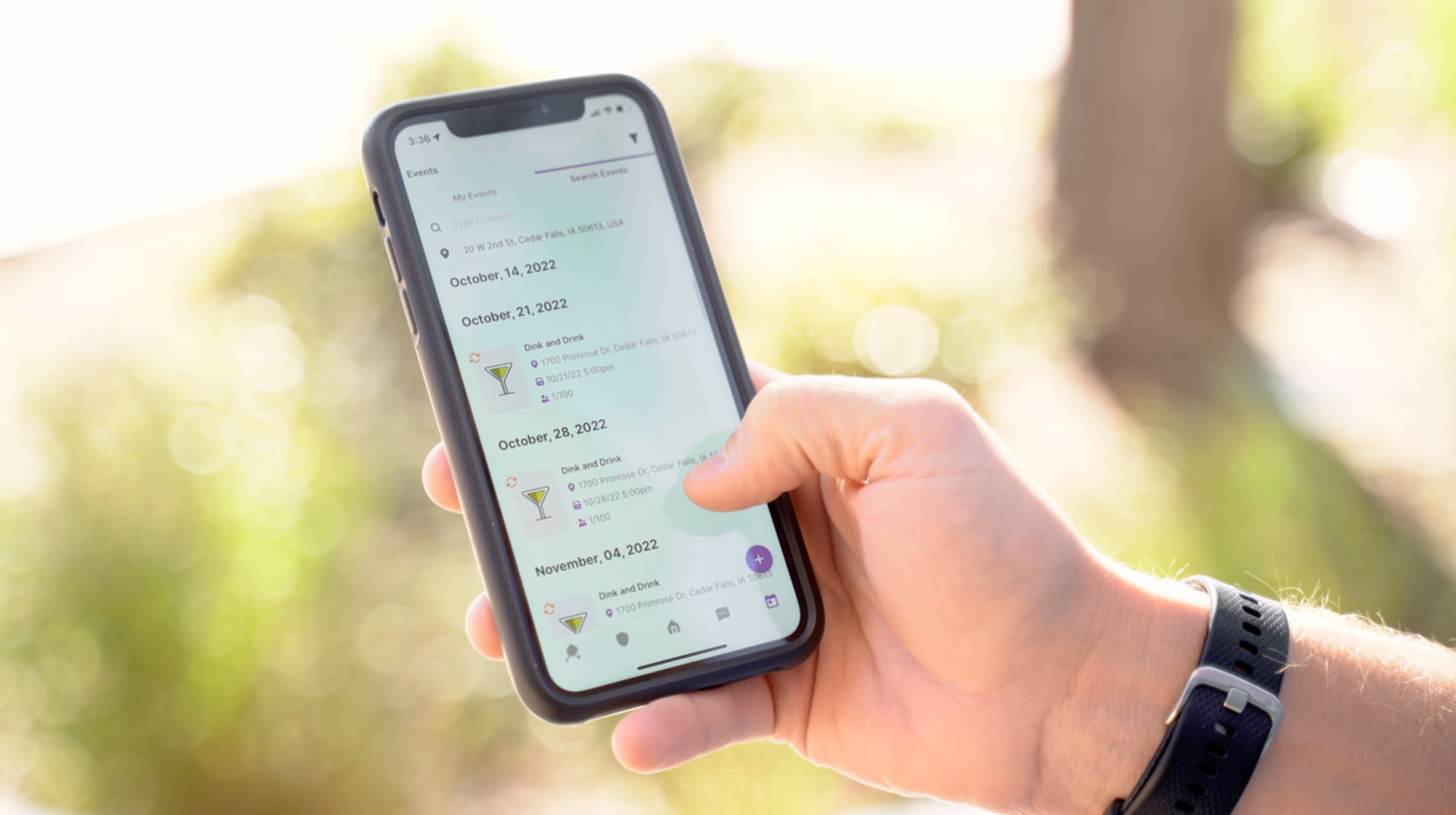 Whether you're a newbie to the pickleball court or a seasoned vet, more often than not, figuring out when and where to play, who to play with, and where to find games can be time-consuming and sometimes frustrating – not to mention keeping track of all of those tricky pickleball terms. Thankfully, there are a few handy pickleball scheduler tools on the market to make your play easier.
What is a Pickleball Scheduler?
A pickleball scheduler is essentially an app or website designed to help players manage the ins-and-outs of their pickleball operations including scheduling and facilitating matches, finding available players, and tracking performance over time. App schedulers are designed to simplify the process and let you focus on what's most important: playing pickleball.
Finding Games Near You
Most pickleball scheduler apps offer location-based services. PicklePlay and Pickleball+, for example, have location trackers for locating nearby courts and games happening in real time.
Another useful tool is the USA Pickleball Association's Places2Play feature on their website. This platform provides a comprehensive list of places to play across the United States, along with facility ratings and reviews from players.
Finding Someone to Play With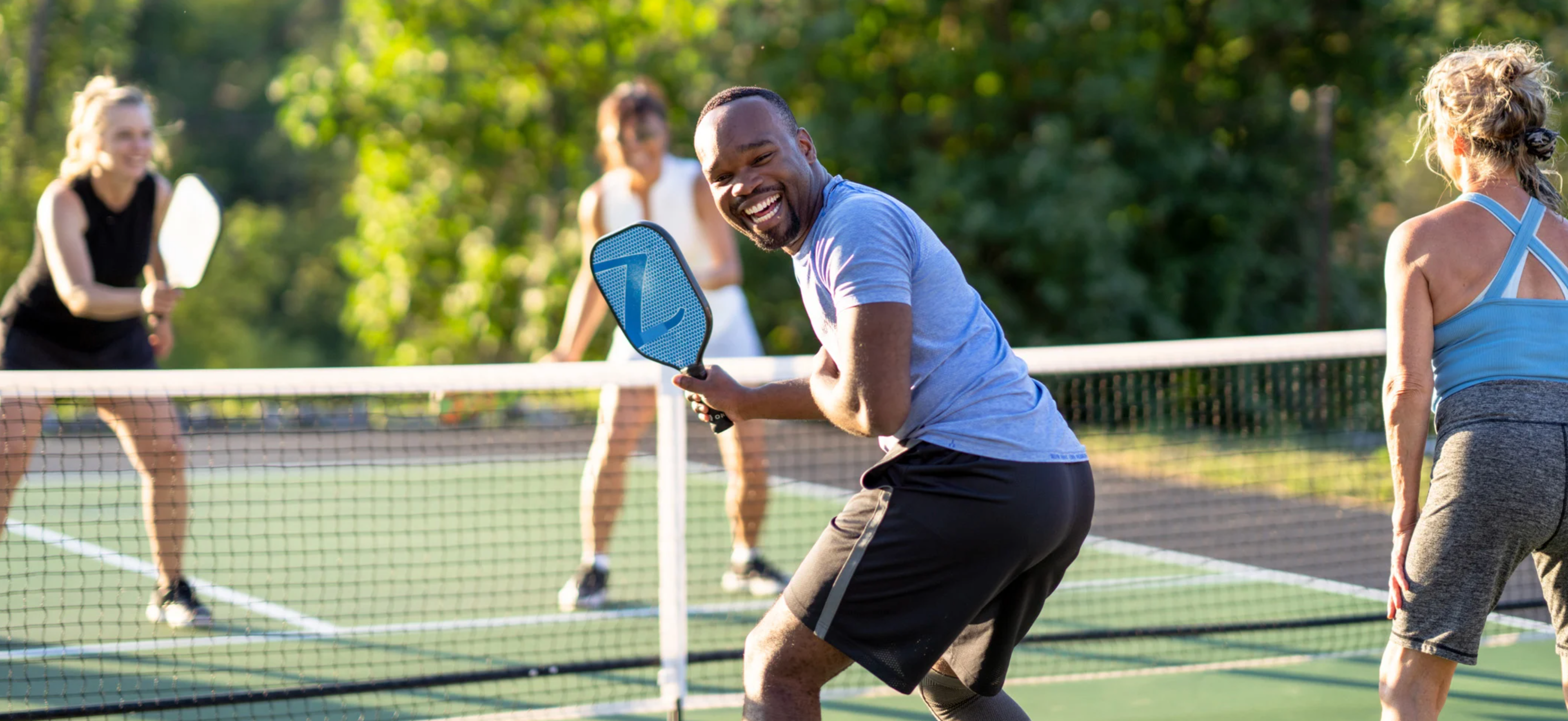 If you're struggling to find a partner or a group to play with - there's an app for that. Most pickleball scheduler apps include features for player matching based on skill level, availability, and location.
PicklePlay, for example, offers a matching system pairing players at their desired skill level. Playtime Scheduler, a website that covers over 2,000 regions, also allows you to join open games in your community, making it easy to meet and play with new people.
The Best Pickleball Scheduler Apps
Although Pickleball is still in its nascent stages, there are several scheduler apps on the market, offering a range of features, from basic scheduling to detailed player profiles. What's the best app for you? It depends on your needs as a player.
PicklePlay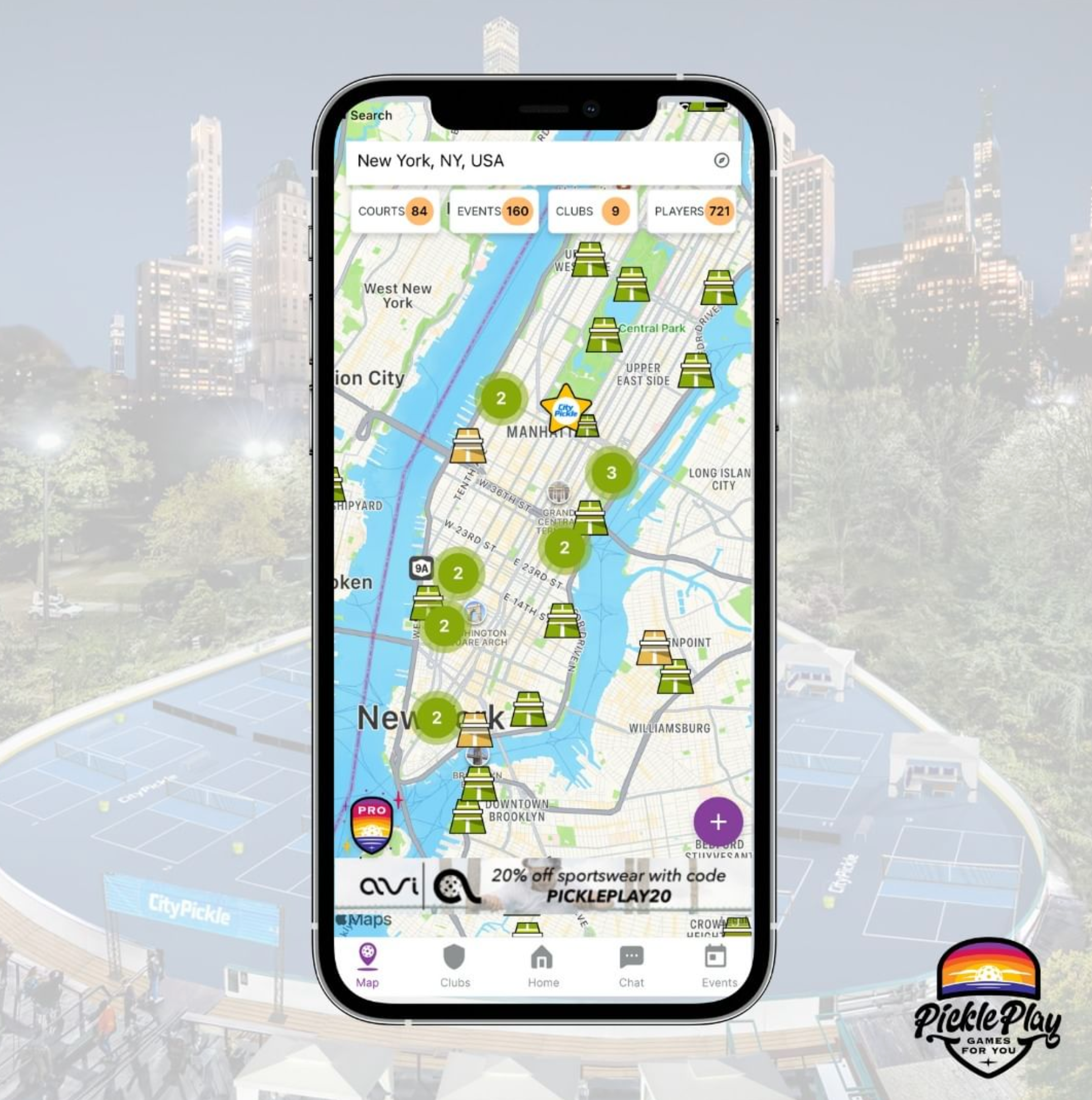 As a comprehensive option, the PicklePlay app stands out. If you're not planning on setting up your own court anytime soon, this app can be your all-in-one digital pickleball companion, offering features such as location tracking for nearby courts, a built-in scheduler for games, player matching based on skill level, and performance tracking. The user-friendly interface is a bonus that makes organizing your pickleball life simpler than ever - if you don't believe us ask any of its 100,000 users globally.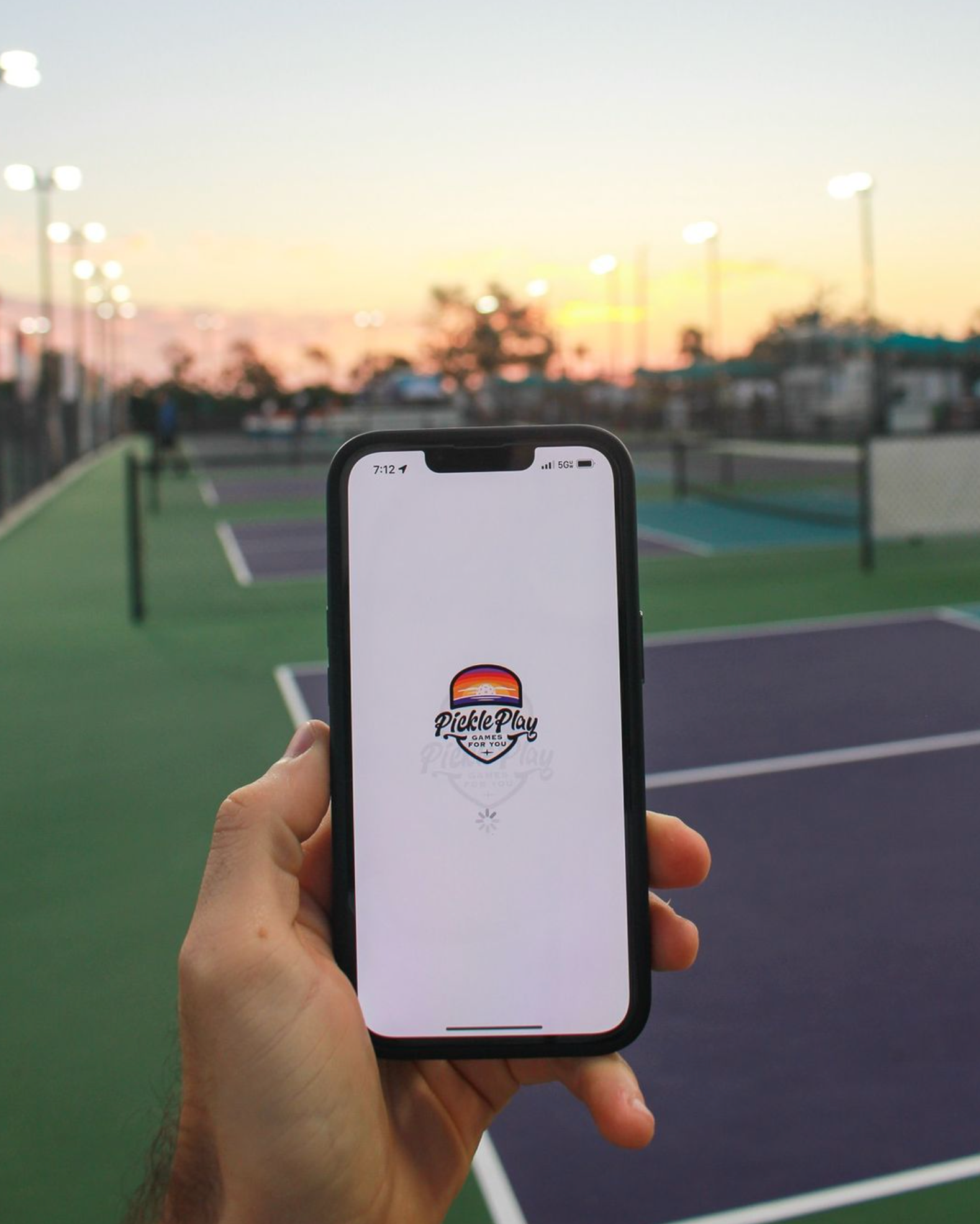 PlayTime Scheduler for Pickleball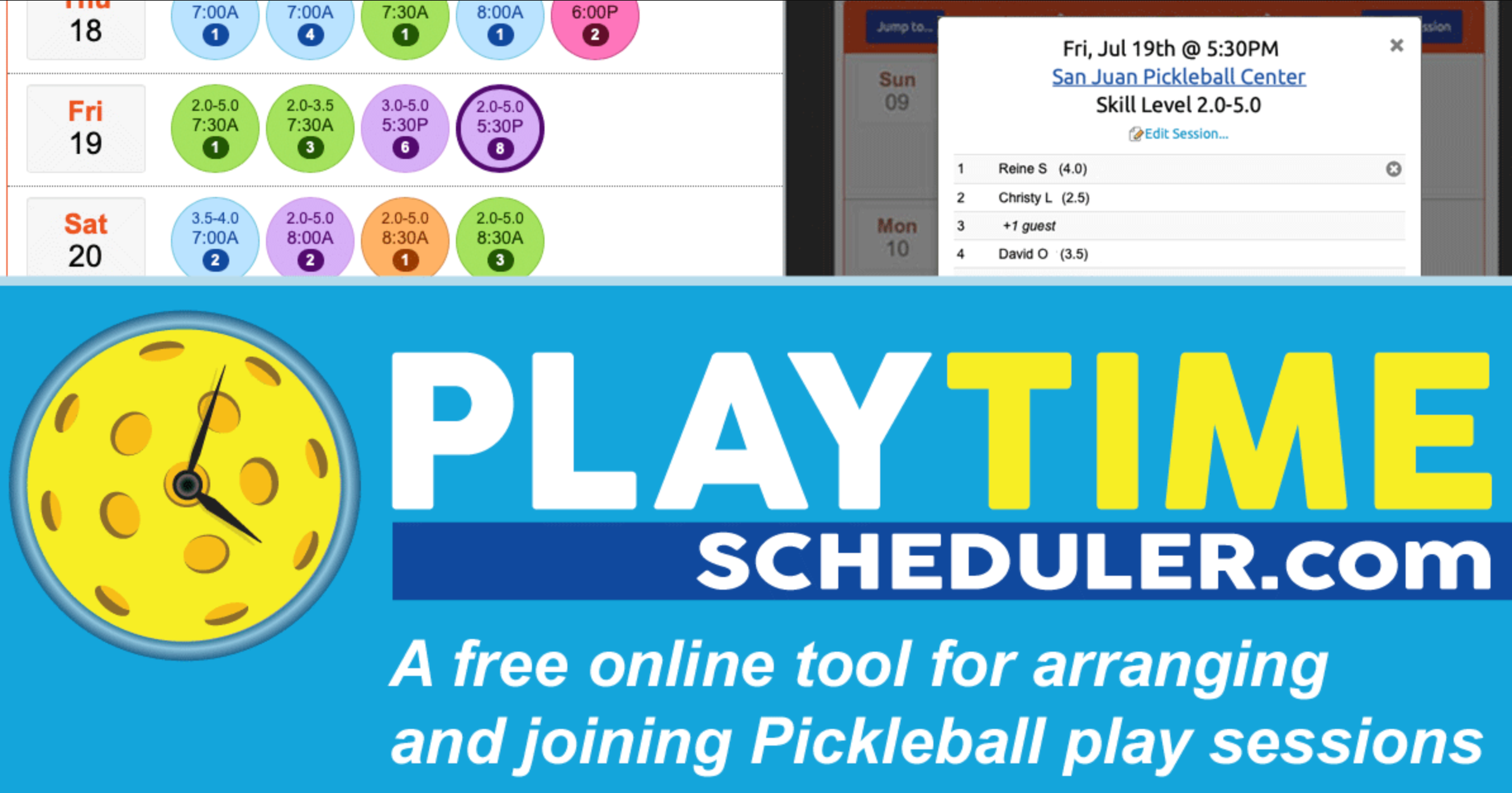 Playtime Scheduler holds a special place in the heart of pickleball enthusiasts. It's a free, web-based platform enabling players to schedule and join games in their local area, boasting over 200,000 regular users. User options include creating and joining games, reserving courts, and connecting with local players. Its greatest strength lies in the app's simplicity and user-friendly design. Although it may lack some of the bells and whistles found in dedicated, more modern apps, its accessibility and strong focus on community make it a popular choice.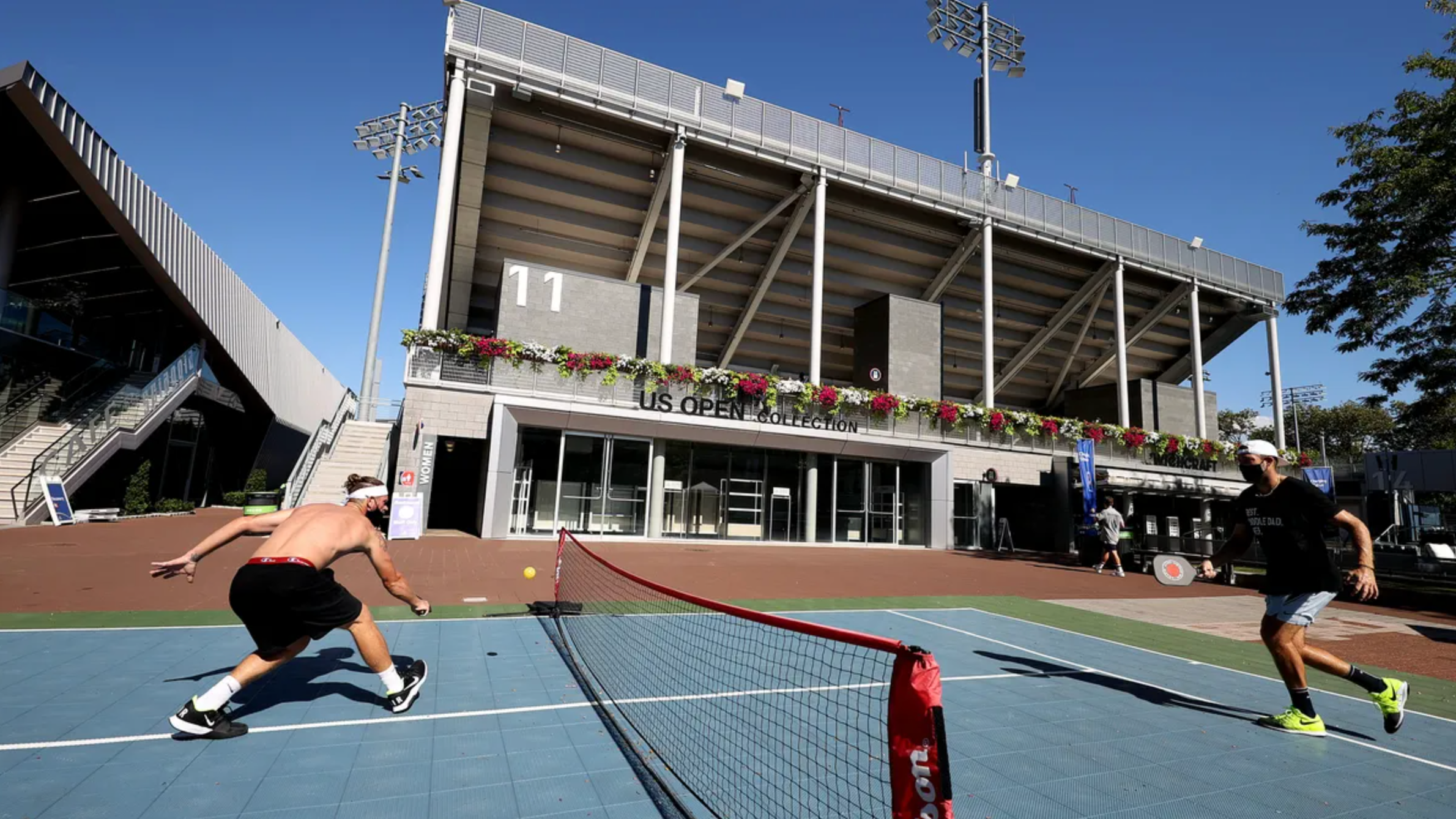 Pickleball+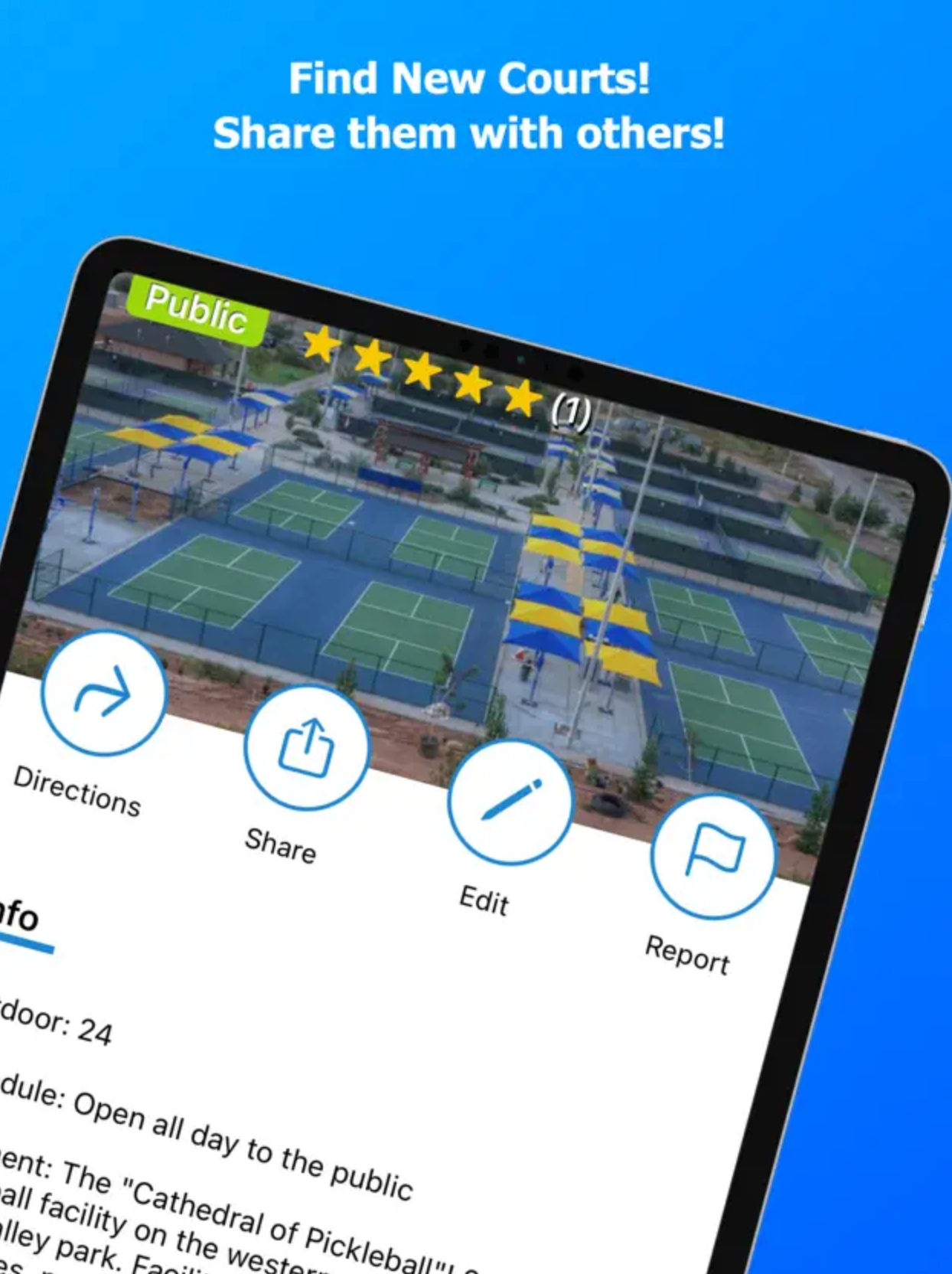 With over four thousand reviews on the App Store, Pickleball+ is another leader on the pickleball scheduler scene, and, like its competitors, has been designed for players of all experience levels find courts worldwide.
With Pickleball+, users have easy access to pictures of each geo-tagged location, as well as descriptions, directions, and the option to read and write their own user-generated reviews.
Playpass
Playpass is a general sports scheduler tool that helps leagues organize and schedule play, which happens to be perfect for pickleball too – users can create unlimited game schedules and choose the type of schedule they would like to create, including "league round robin," "tournament single elimination," and "tournament double elimination" schedules.
Tournament single or double elimination schedules can handle up to 1,000 teams playing across as many days as you need. League round robin schedules can have games across many weeks or all in one day. Playoffs are also easily attachable to any league.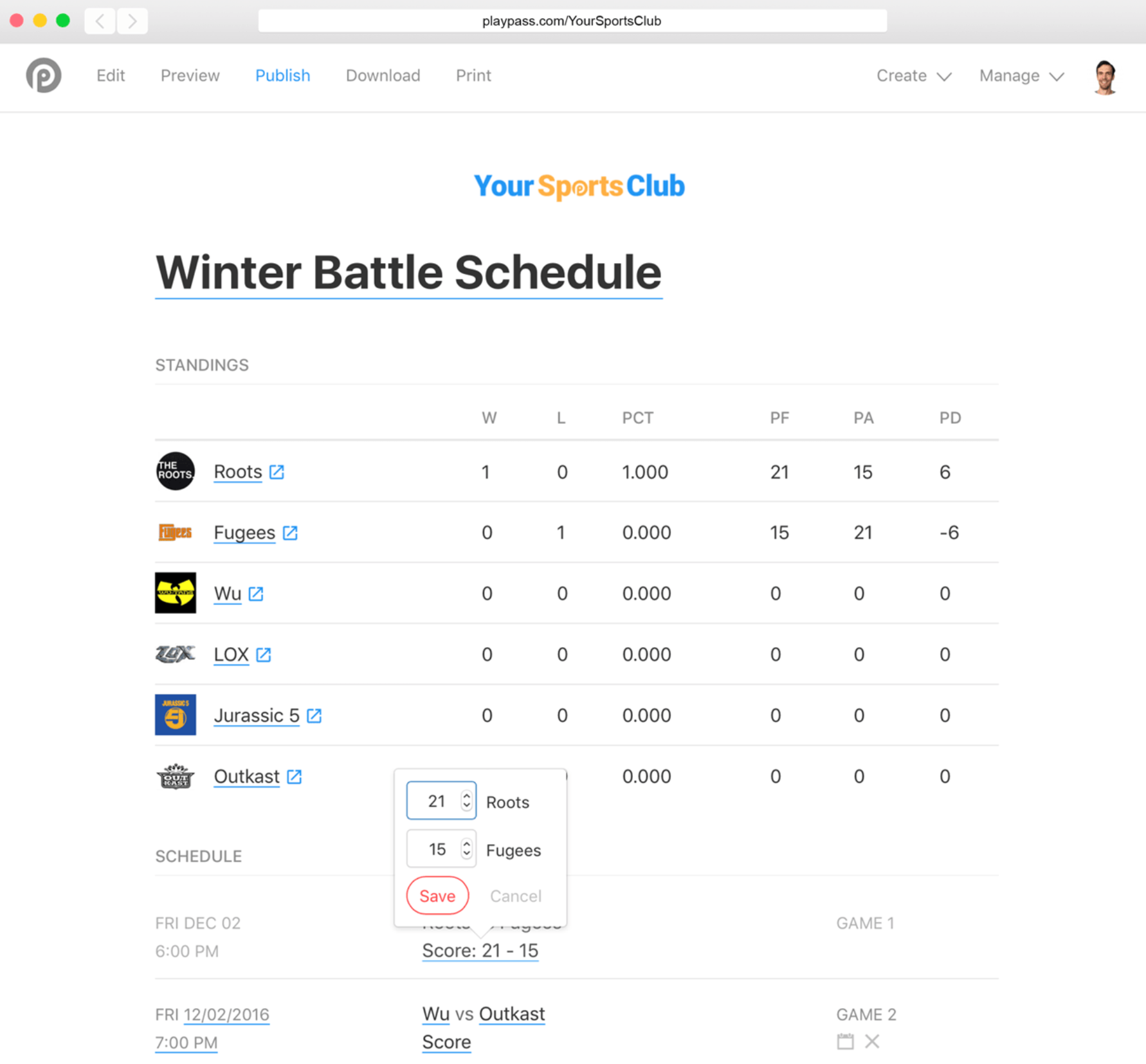 Pickleheads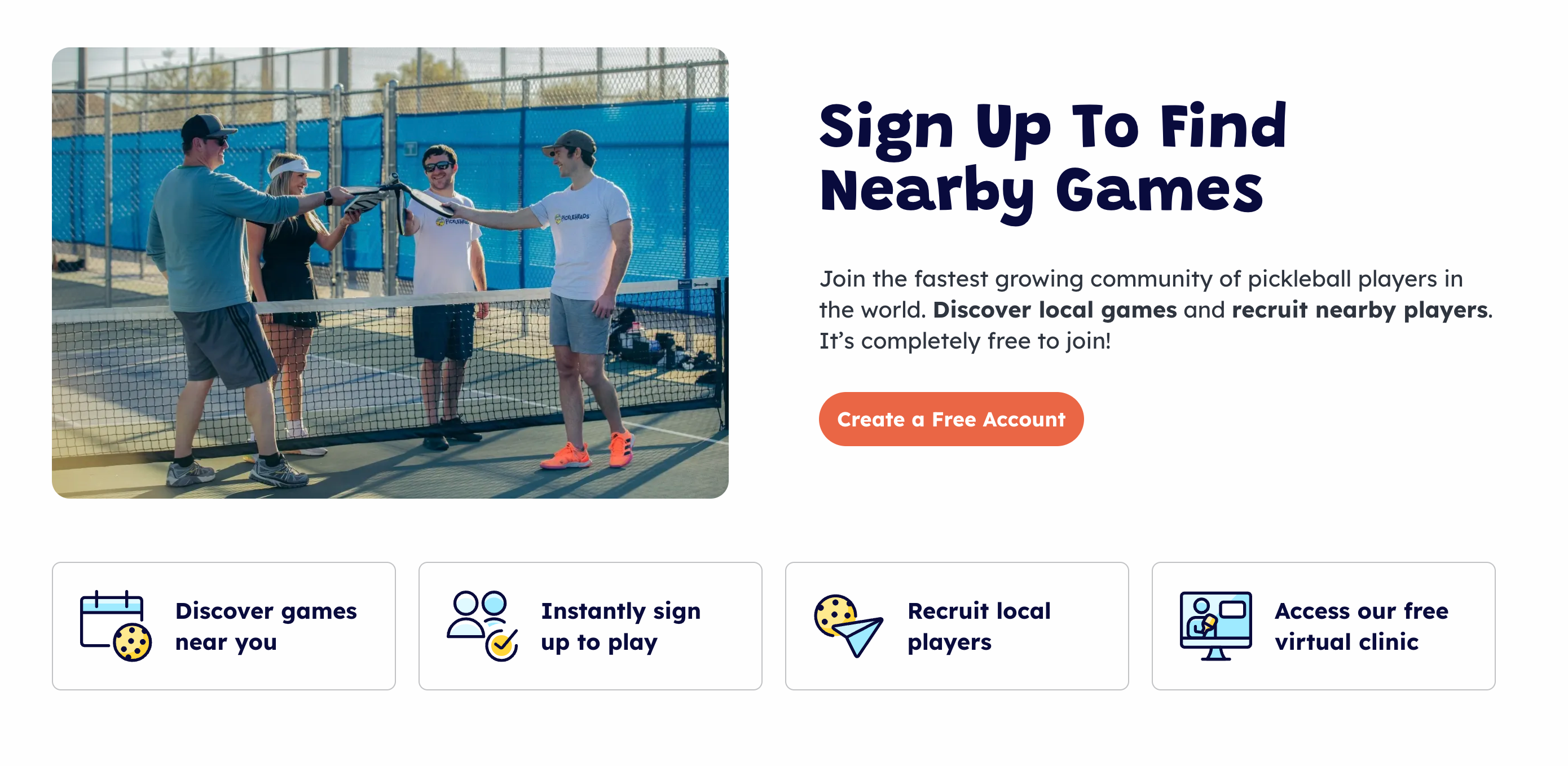 Pickleheads has a free scheduling and communication tool for large pickleball groups on their website. Users can auto-send invites, collect sign-ups, and create small group chats for each game. The website also allows users to create a group and automatically notify players in that group when a new play time is posted. You can even set your times to repeat each week.
Thanks to the advent of pickleball scheduler apps and websites, organizing games, finding players, and locating courts is easier than ever. Whether you prefer the comprehensive features of an app like PicklePlay or the community-focused approach of website like Playtime Scheduler, the future of organized pickleball play is here, and it's digital.
Pickleball: It's happening!​