PPA Powering the Sport's Continued Growth & Success
August 2023 pro player swap just another day at office for PPA
TUNDRA NEWS
September 07 2023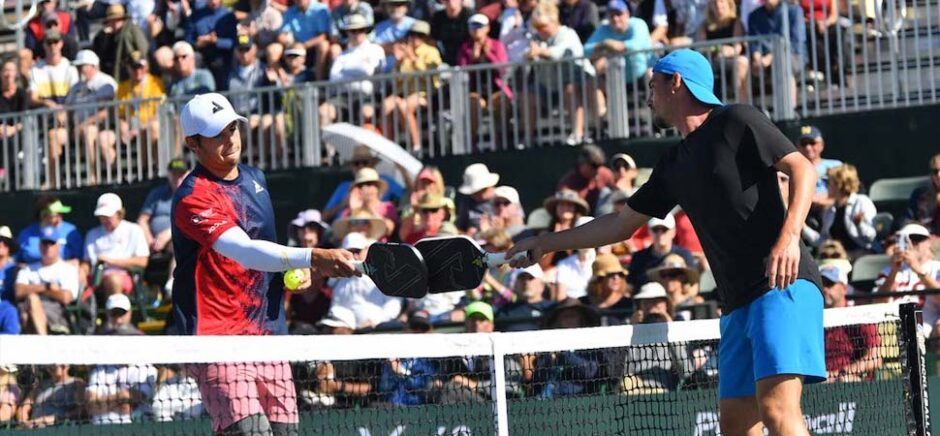 Twenty-something Connor Pardoe just wanted to expose more people to his favorite sport of pickleball -- he had a passion for the game and thought if more people got to see it, they would fall for it too. Little did he know that his efforts would lead to the creation of the premier professional pickleball tour and partnerships with some of the biggest names in sports and entertainment, most recently culminating in a major showdown between PPA and Major League Pickleball (MLP) during a stunningly mad, spur-of-the-moment race to secure the greatest players in the sport during the last weekend of August 2023 (that's literally a different story).
When Pardoe began assembling what would become the PPA in 2018, several pro and amateur tours already existed, catering to diehard players and the few pros who were early adopters of the sport. Initially, Pardoe hoped to put on a couple of regional tournaments with the goal of attracting a few of the pickleball faithful to showcase the sport. But even that modest goal was difficult, as pickleball wasn't widely known, and if it was, it was something relegated to residents of retirement communities, more akin to shuffleboard than a real competitive sport. It was a tough sell to get tennis clubs to relinquish a few of their courts for this upstart game. Thankfully, an Atlanta-area Life Time Fitness agreed to reline a few tennis courts purely as an experiment. The results were epic, as thousands of pickleball players flocked to compete and watch top-flight pickleball. Word of the tournament's success and Pardoe's efforts quickly spread, and soon other clubs around the country were hosting tournaments and Pardoe was invited to knit them together into a tournament series, and the PPA was born.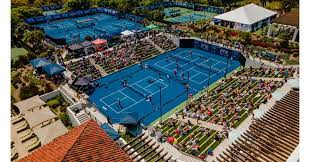 Showcase The Best and Fans Will Follow
Pickleball may have been invented in a backyard in Washington state, but its future quickly became entrenched in the PPA's offices in Salt Lake City. Pickleball grew steadily during COVID, and Pardoe understood that for the sport to become more mainstream, it hinged on recreational players also wanting to watch pickleball in person at tournaments, but more importantly, on TV and streaming services. To do so required lining up tournament sites and sponsors to offer prize money and attract the best players. Pardoe continued signing regional company sponsors, and as the tour grew in popularity, companies witnessed the gains in the sport, and larger, national corporate sponsors came on board.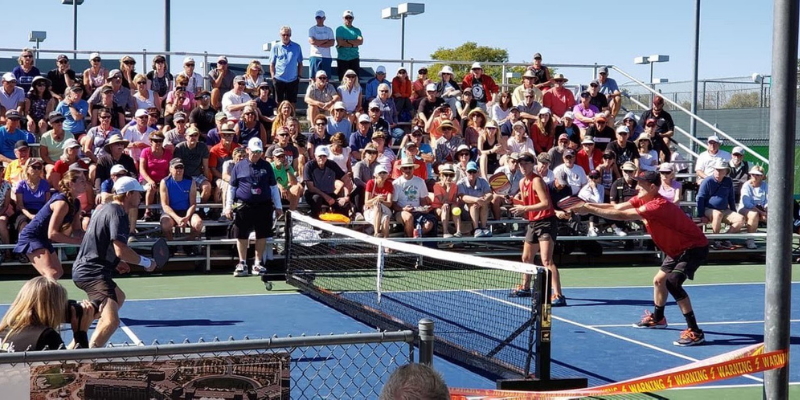 The PPA came out of the starting gate with a bang in February 2020 with the Mesa Grand Slam, featuring full slates of pro Men's and Women's singles, doubles, and mixed doubles. The tournament crowned champions who would go on to dominate professional pickleball. It featured players who would become standouts in the sport, including Ben Johns, Tyson McGuffin, Jay Devilliers, Tyler Loong, Matt Wright, Riley Newman, Anna Leigh Waters, Catherine Parenteau, Simone Jardin, Callie Smith, and Lea Jansen. From that year's initial six tournaments, the PPA Tour expanded each year – from 14 in 2021 to 22 in 2022 – adding more tour stops and prize money. The tournaments welcomed more than 250,000 fans, turning the competitions into must-see events, featuring live music and VIP experiences. Even more pickleball fans tuned in to watch the events online and on TV through the PPA's deals with FOX Sports, CBS Sports, ESPN, and the Tennis Channel.
One aspect that sets the PPA Tour apart from other pickleball tours is that, in addition to hosting the best players in the world, it also welcomes amateur and recreational players to compete at the same venues where professional matches are held. For the first time, amateur players could play against others based on age groups and skill levels at some of the most prestigious courts and clubs in America.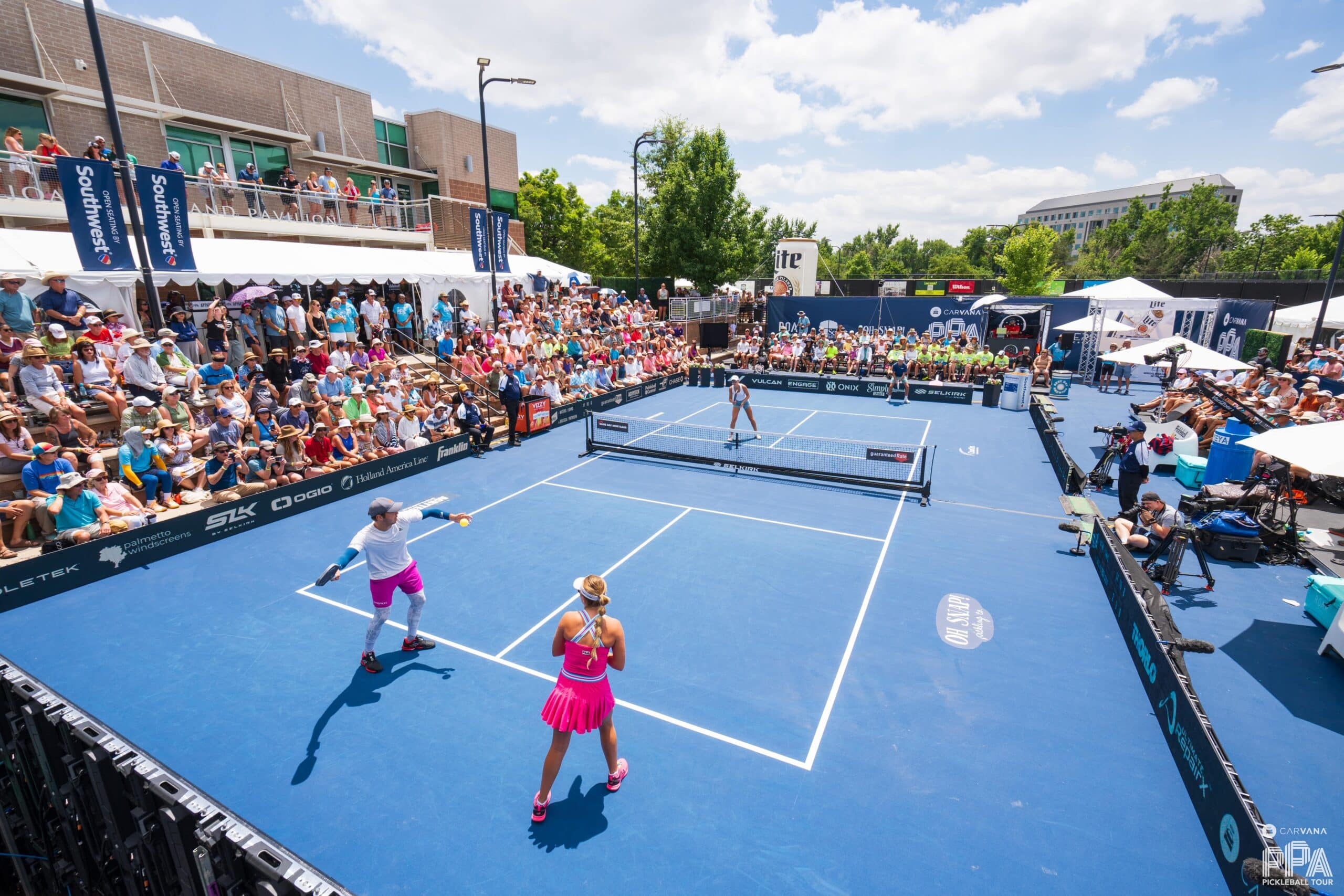 We're Just Getting Started
Pardoe's successes set the stage for the PPA's next phase in its march to establish pickleball as the next major sport. In January 2022, Dundon Capital Partners acquired the PPA Tour. Principal investor Tom Dundon is no stranger to investing in sports franchises and seizing on promising opportunities as the owner of the NHL's Carolina Hurricanes. He brought a deep sports industry knowledge and valuable connections to the PPA. In addition, Dundon purchased Pickleball Central, the largest pickleball retailer, and PickleballTournaments.com, the leading pickleball tournament management software. These acquisitions allow the PPA to further its support of recreational and amateur players while also enhancing the PPA's position as the preeminent professional pickleball tour.
Pardoe continues his role as PPA Tour Commissioner and CEO to ensure the continuity of the organization's operations and mission. Other PPA Tour executives include Bryce Morgan, president, Connor Ogden, COO, and Kimberly Petit, VP of Partnerships, who all bring their broad sports and business experience to the PPA.
Tournaments and Beyond
With its financial backing locked down, the PPA established new corporate partnerships to expand the PPA Tour and pickleball's long-term viability. Its partnership with Genius Sports allows for legal betting on pickleball. Genius Sports captures live data and video broadcasts from more than 1200 PPA matches per year and distributes it to its 150 sportsbook partners, including FanDuel. Last week, sports book betting on pickleball went online in 10 states.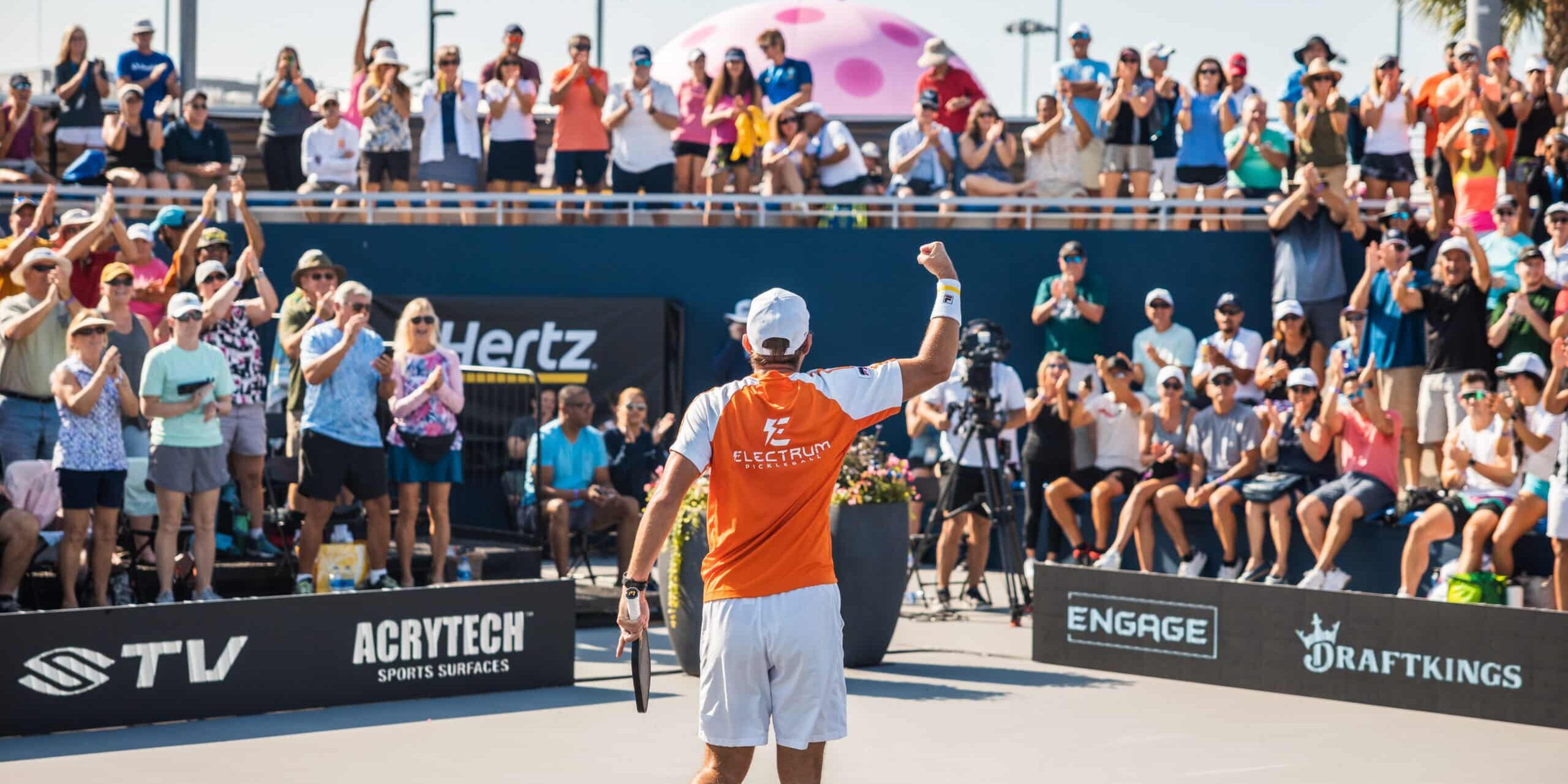 Under Dundon's watch, the PPA also extended its broadcast partnership with ESPN to increase the visibility of pro pickleball and make tournaments available to more viewers. And there will be a lot of pickleball to see. The 2023 PPA Tour includes 25 tournaments in 14 states, featuring pro men's and women's singles, doubles, and mixed doubles. There are three professional draws at each tournament: Qualifier, Main, and Points Draw. Winners of the Pro Qualifier Draw are seeded in the Main Draw, and the losers are seeded in the Points Draw. The PPA Tour expects to award more than $5.5 million in prize money in 2023. In addition, professional players earn points based on their results in PPA events, and new rankings are announced each week. At the end of the season, the top eight singles players and doubles teams qualify to play in The Finals to vie for the PPA World Number 1 ranking.
The PPA continues to experiment with tournament formats to enhance player and viewer enjoyment and draw more people to the sport. In November 2022, the PPA announced the VIBE Pickleball League, which will feature the tour's best players competing in teams. Mark Cuban, owner of the NBA's Dallas Mavericks, signed on as the first VIBE Pickleball team owner.
Winning Over the Tennis Crowd
Pickleball's growth is due in part to tennis players experimenting with the sport and then jumping in feet first. The PPA showcased the growing influence of pro tennis players on the professional pickleball tour with the Bubly Team Championship. In December 2022, four teams comprised of the world's best PPA players were captained by professional tennis players-turned pickleball pros – Jack Sock, Sam Querrey, John Isner, and Donald Young – and competed in Las Vegas in matches broadcast on ABC.
As pickleball continues to attract more players and become more entrenched in the minds of the general public, the PPA Tour is well-positioned as the leading tour for professionals and amateur players. The PPA's rating system ensures that players have an opportunity to compete against the verifiable top-ranked pickleball players in the world, and fans are assured of seeing the best pickleball action available.