All About The Player: Anna Leigh Waters Dominates
16-Year-Old Dominating Pickleball Singles and Doubles
TUNDRA NEWS
August 15 2023
Age: 16
From: Delray Beach, FL
Pro debut: 2019
Leagues: MLP, PPA
Plays: Right-handed
Paddle preference: Paddletek Bantam TS-5
Categories played: Women's singles, women's doubles, mixed doubles
Playing partners: Anna Bright, Ben Johns
Also plays: Tennis, soccer
Sponsors: Fila, Paddletek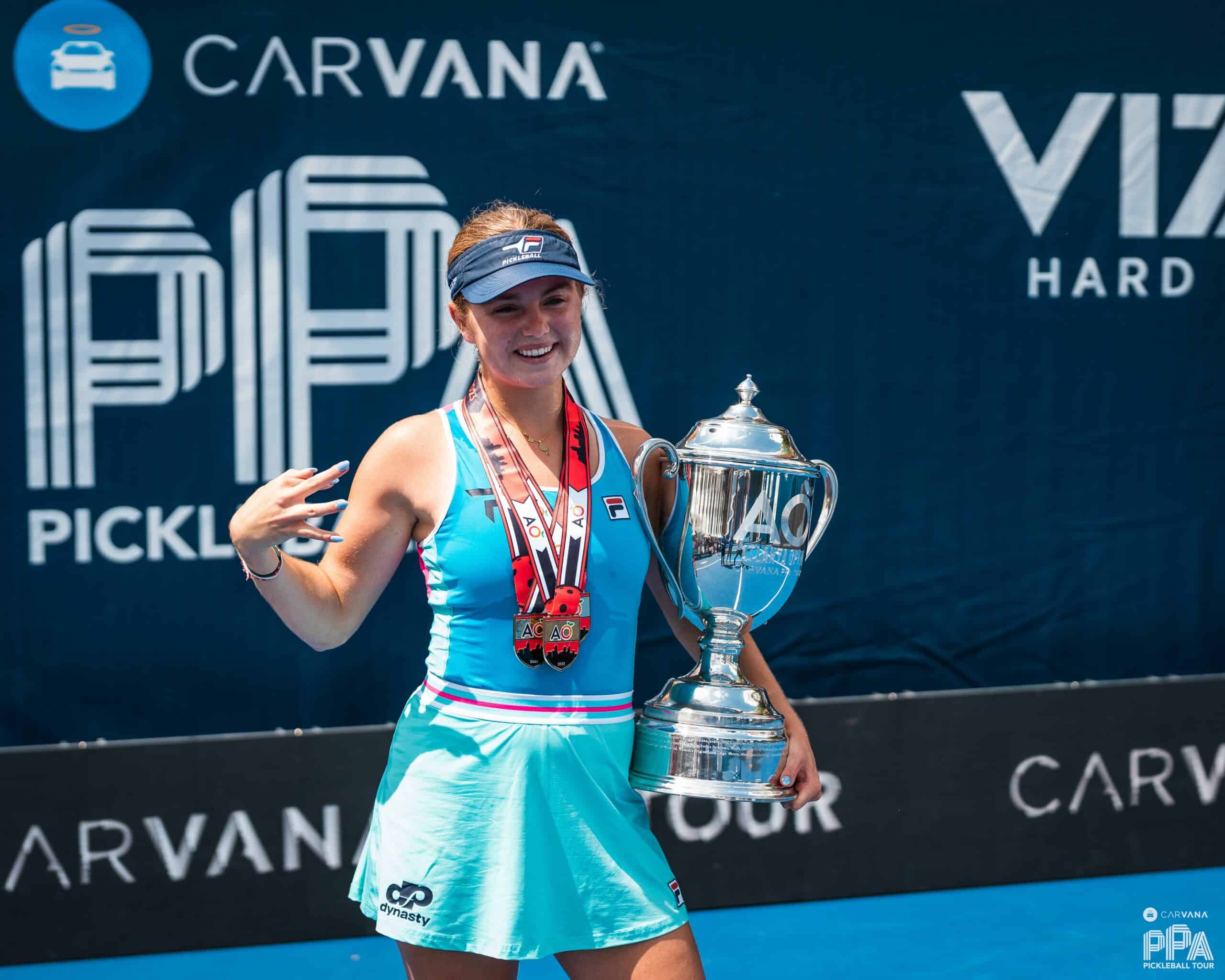 About
The pickleball sensation turned pro at just 12 years old and has stood as the sport's most noteworthy figure of-the-moment, setting records as the youngest professional pickleball player and champion ever. Coming from a family where both parents were involved in D1 college sports, Waters started playing pickleball in 2017 and teamed up with her mother, Leigh Waters. Together, they introduced the innovative "banging" and "ripping" technique to the pickleball court. Instead of playing it safe and waiting for adversaries to slip up, the Waters duo adopted a rapid and assertive approach, earning admiration and a dedicated following for their aggressive style.
Throughout 2021, Waters showcased her exceptional pickleball skills, emerging victorious in the doubles national championship at the prestigious Orlando Cup and securing multiple gold medals in singles events at the Newport Beach Showcase, Orlando Cup, Texas Open, and the Margaritaville USA Pickleball Nationals Championship. She also earned a bronze medal in singles at the highly competitive 2021 U.S. Open, while achieving silver in doubles and bronze in mixed doubles at the 2021 Acrytech Atlanta Open.
In 2022, Waters and her mother made history as they were featured in the first-ever nationally televised pickleball match on CBS Sports. The momentous occasion saw them defeat Lucy Kovalova and Callie Smith at the Skechers Invitational Summer Championship at the Riviera Country Club in Los Angeles.
Waters' playing style is continually defined by her aggressive approach, relying on her strength and speed rather than the finesse of conventional pickleball techniques. This unique blend of power and precision sets her apart on the court.
---