APP Sunmed St. Louis Open Tournament This Weekend
Showcasing the fastest growing sport happening this weekend in America's heartland
TUNDRA NEWS
August 09 2023
Dwight Davis Tennis Center - Photo Credit: usta.com
WHAT: 2023 APP Sunmed St. Louis Open: APP Pro Tour - Sanctioned Event
WHEN: Wednesday, August 9 through Sunday, August 13, 2023
WHERE: Dwight Davis Tennis Center - 5620 Grand Drive, St. Louis, Missouri 63112
ADDITIONAL INFO: APP Sunmed St. Louis Open
Showcasing the fastest growing sport happening this weekend in America's heartland: The St. Louis Open, an APP Tour and USA Pickleball-sanctioned tournament featuring professional and amateur pickleball players of all levels, competing at the Dwight Davis Tennis Center from August 9 through August 13, 2023. (Curious about Minor League Pickleball? Here's how to compete.)
If you're planning on attending, purchase tickets here for $15 per person – ages 12 and under enter free.
Location: The Gateway to the West
With its rich cultural heritage, impressive architecture, and diverse population, St. Louis is a vibrant and historically significant city, where America's history merges with the present. From the iconic Gateway Arch, the tallest in the world, soaring gracefully 630 feet above the city's skyline, the arch serves as a symbol of its pivotal role in the westward expansion of the United States.
Today St. Louis boasts a thriving arts and culinary scene, attracting residents and visitors alike to explore its numerous museums, galleries, and delectable dining options. From the picturesque Forest Park, home to the renowned Saint Louis Art Museum and the St. Louis Zoo, to the bustling entertainment district of The Delmar Loop, St. Louis never fails to captivate with its distinctive charm and warm hospitality.
Tournament Specifics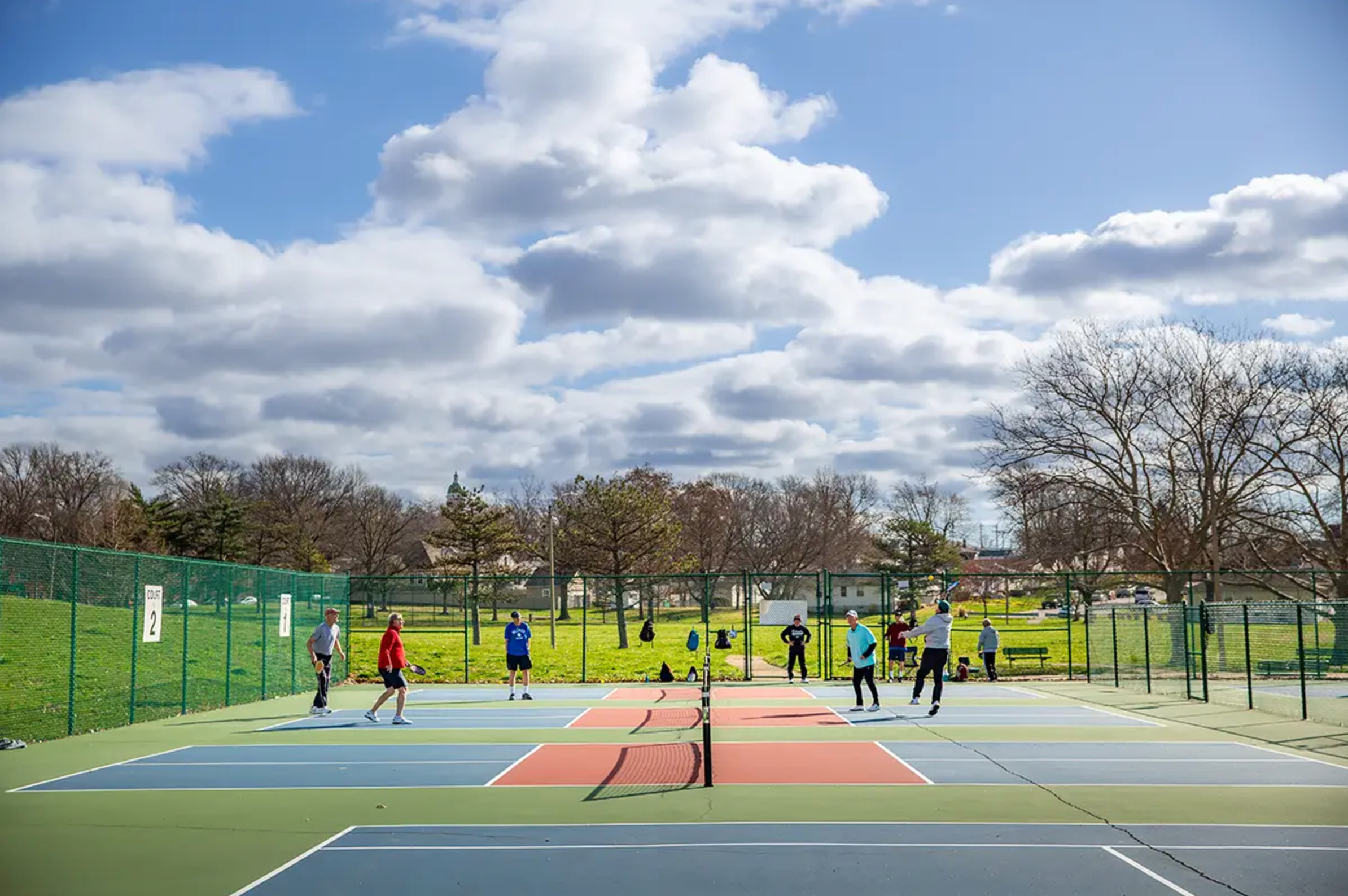 The APP Sunmed St. Louis Open will take place next week from Wednesday, August 9 through Sunday, August 13, featuring APP Tour professional pickleball players and amateurs. Players as young as 10 years old will be participating alongside adults.
Amateurs may only play in one event per day, and brackets will be filled on a first-come basis. As a waitlist develops, the tournament organizers will be managing bracket sizes to accommodate demand. Therefore, bracket maximums may be adjusted from registration opening to day of play.
All players registering for Pro play must read this document.
2023 St. Louis Open Events and Format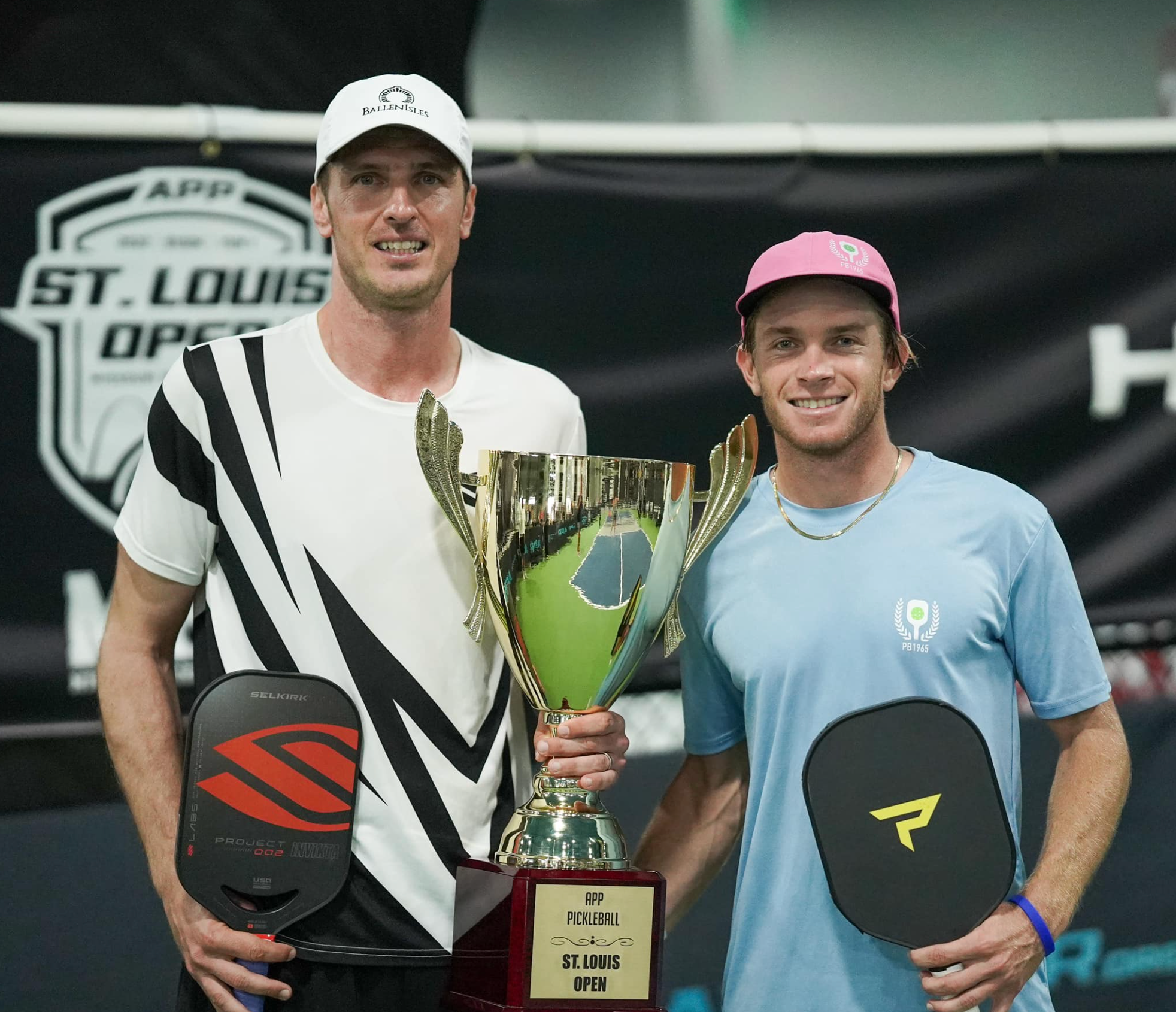 As a USA Pickleball-sanctioned tournament, the St. Louis Open is aiming to provide a referee on every court for an enhanced player experience. If you're rusty on the workings of pickleball gameplay, get brushed up on the essential rules here.
The St. Louis Open play format will be double elimination, and all players will have the ability to play for the Gold Medal match through the consolation bracket. Players are guaranteed at least two matches, and all matches in the "Main Draw" will go to 11 points and must be won by two. The best two out of three games wins the match.
All matches in the "Consolation Draw" will be one game to 15 points, and players must win by two points. Like the "Main Draw" matches, medal rounds will also go to 11 points – best two out of three games wins.
For doubles, four or five team brackets will play a Round-Robin format, which is a type of tournament where teams play one another an equal number of times, accumulating points as they win (or none if they lose).
For singles, five or more player brackets play double elimination, four player brackets play a Round-Robin format, and three or fewer are in combined brackets. All matches will be played as a best two out of three game match, and games go to 11 points. There are no playoffs for events in the Round-Robin format.
If you're looking to participate, head over to the official event page to sign up. There are still plenty of openings!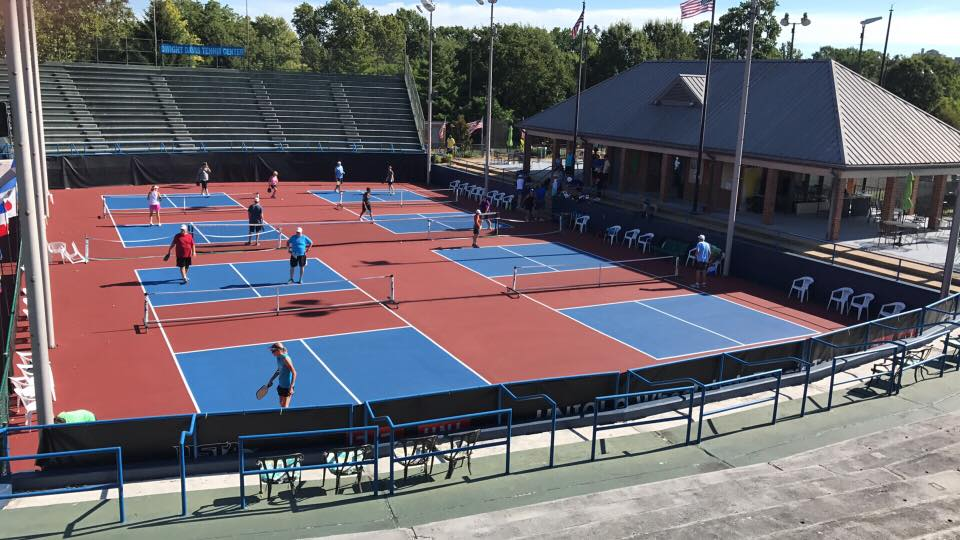 Finding Pickleball Tournaments Near You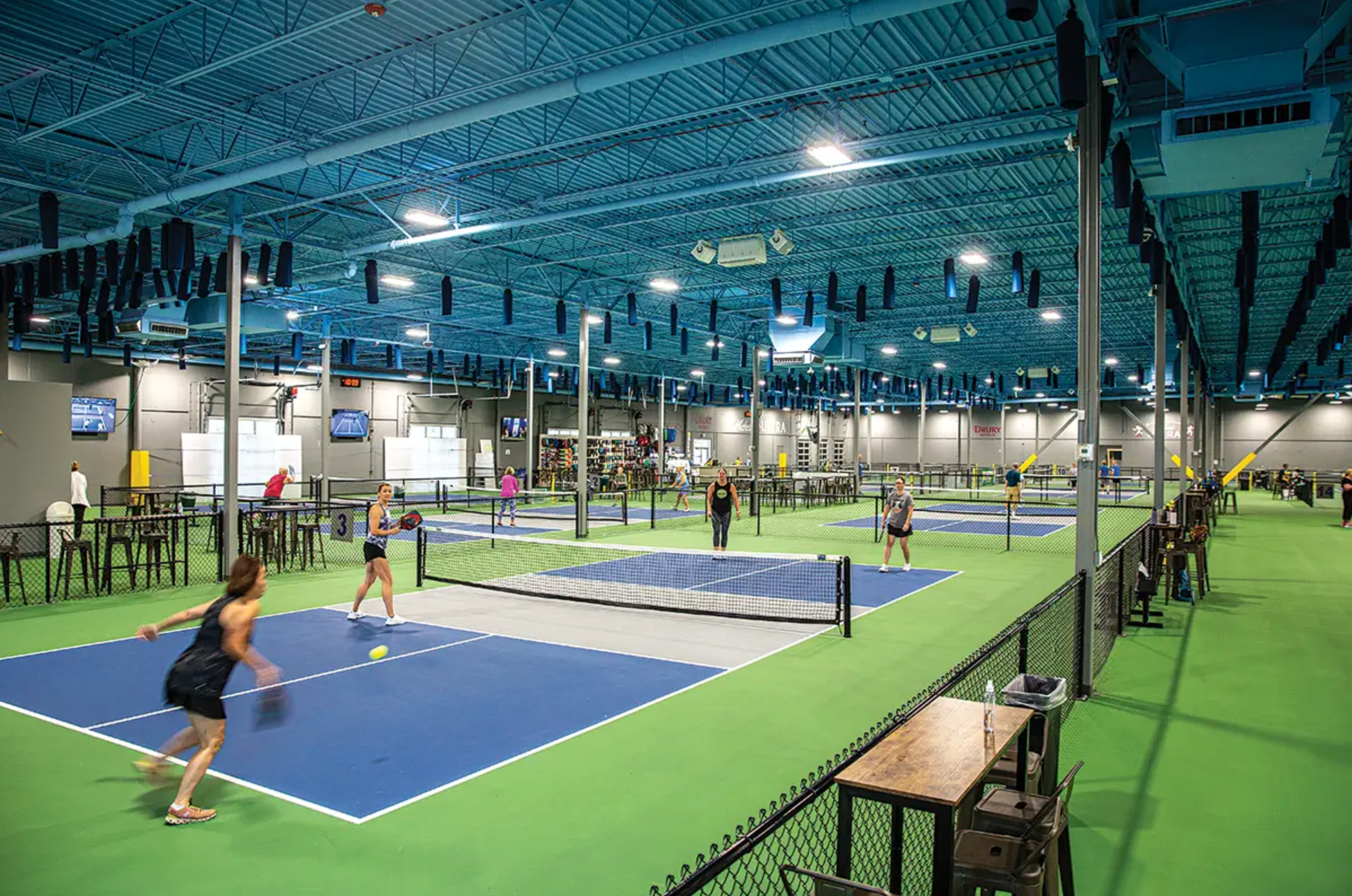 If you're passionate about pickleball but you're unable to attend the St. Louis Open, don't worry! There are plenty of pickleball tournaments taking place all over the USA throughout the year, plus a burgeoning pickleball scene in St. Louis proper.
Whether you're a local hoping for a nearby event or an enthusiastic traveler looking to enjoy pickleball while sightseeing, there's probably a tournament perfectly suited for you. For a complete list of upcoming tournaments, including pro pickleball, regional events in Missouri and beyond, make sure to visit the official USA Pickleball website.​